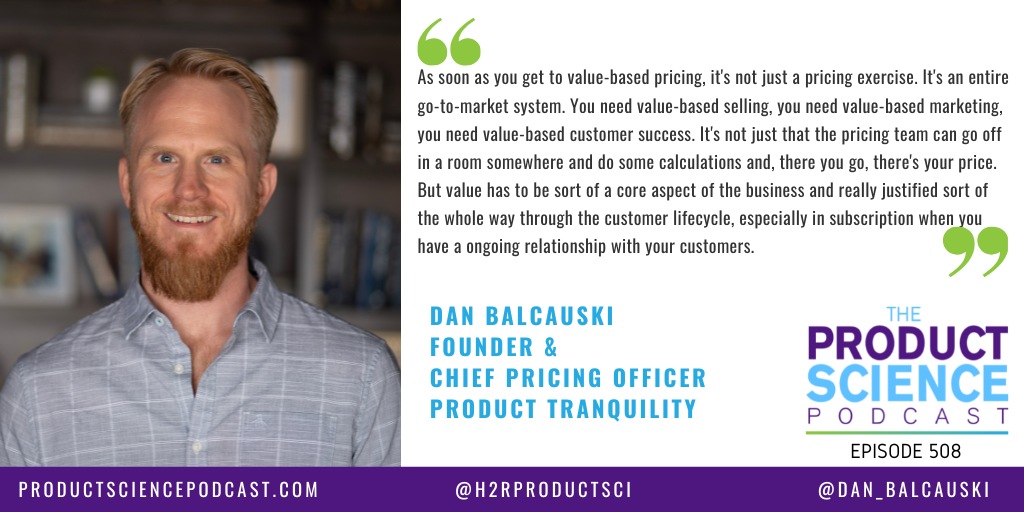 I recently sat down with Holly-Hester Reilly, host of the Product Science podcast, to discuss how to define pricing and packaging for new B2B SaaS products.
In this podcast, you'll learn:
The SVCS model for working through pricing and packaging
How to figure out what different customers value
How to use the three common pricing orientations
How to test and validate pricing hypotheses
You can listen to the full episode below.
Notable Quotes from the Episode
Make sure you're thinking about pricing early on, figuring out what customers value and are willing to pay for, and then building the product around that.
When it comes to SaaS pricing, most executives think that what you charge will determine your success. In fact, who and how you charge determines your success. I spend most of my time on what the price tag goes on and little time on what number goes on the price tag.
As soon as you get to value-based pricing, it's not just a pricing exercise. It's an entire go-to-market system. You need value-based selling, value-based marketing; you need value-based customer success. It's not just that the pricing team can go off in a room somewhere and do some calculations and, there you go, there's your price. But value has to be sort of a core aspect of the business and really justified sort of the whole way through the customer lifecycle, especially in subscription when you have an ongoing relationship with your customers.
---
Want more B2B SaaS pricing and packaging insights? Follow Dan on LinkedIn and Twitter.