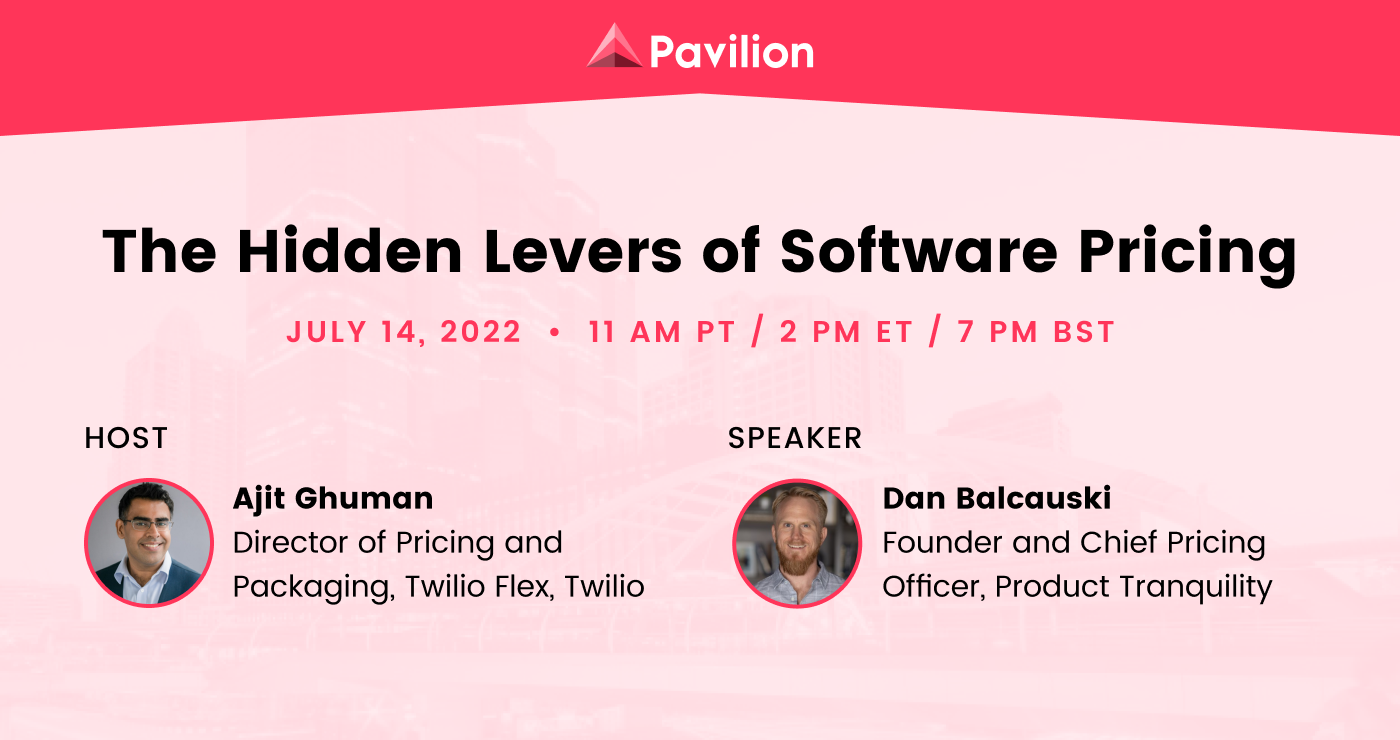 I recently co-hosted a webinar on the Hidden Levers of Software Pricing with the amazing Ajit Ghuman (author of Price to Scale) for Pavilion (formerly Revenue Collective), a community for high-growth professionals. But don't sweat if you missed it live—it's all on the recording below.
We talked about:
The four pillars of a solid pricing and packaging approach
The hidden levers of software pricing
Why you should be competing on value
How to hone in on your perfect pricing metric
And much, much more
Check out the webinar right here:
Want more B2B SaaS pricing and packaging updates? Follow Dan on LinkedIn and Twitter.